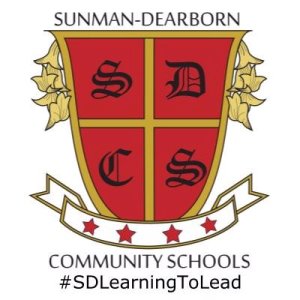 ST. LEON, IN — The Sunman-Dearborn Community School Corporation is pleased to announce the board recently approved a historic 2-year collective bargaining agreement with the Sunman-Dearborn Educators Association.
The agreement will increase the starting teacher pay to $43,000 for the 21-22 school year and $45,000 for the 2022-23 school year. The agreement equals a 12.5% increase in salary for teachers,
made possible by the significant increase in state support along with an increase in enrollment.
The 2017-2022 Strategic Plan established a goal of being the highest-paid staff in Southeastern Indiana. This was accomplished in the 2019-2020 school year when Sunman-Dearborn increased their starting teacher salary to $40,000 – the first in the area.
According to Dr. Andrew Jackson, Superintendent, "The agreement will allow Sunman-Dearborn to continue to lead the area in teacher pay. I would like to thank our board for their support of our teachers and staff, as well as Brenda Osman, President of the Sunman-Dearborn Educators Association, and the negotiations team for their work on accomplishing this historic agreement."
The agreement can be found on the Sunman-Dearborn website by clicking here.
(Sunman-Dearborn Community School Corporation press release)