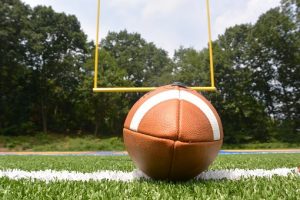 Heading into the first round of the high school football playoffs this Friday, the final media and coaches polls have been released.  Ranked teams in locals sectionals of interest include the following:
Class 4A Sectional 23 has East Central ranked 5th and Mooresville 6th in both polls along with South Dearborn ranked 14th in the coaches.
Class 3A Sectional 29 has Lawrenceburg ranked 5th and Brownstown Central 6th in each.
Class 2A Sectional 39 does not have a ranked team.
And in Class 1A 47, North Decatur is ranked 16th in the media poll.
Looking at which teams are the statistical favorites to win local sectionals based on the Sagarin Computer Rankings.
In 4A-23, Mooresville is a very slight favorite over East Central while Martinsville, Silver Creek, Greenwood and South Dearborn are all in the middle of that sectional pack.
In 3A-29, Lawrenceburg has a slight advantage over Brownstown Central.  The schools from Charlestown, Franklin County, Batesville and Greensburg are all rated in the sectional's middle tier.
In 2A-39, Triton Central and Paoli are at the top of the group with TC holding an edge over Paoli.
And in 1A-47, North Decatur, Tri and Milan are ranked one through three respectively.
Again, these "favorites" are based solely on Jeff Sagarin's computer ratings.
We thank the AP, IFCA and Jeff Sagarin for the information.