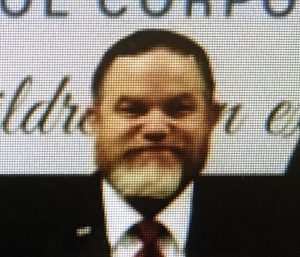 UNION COUNTY, IN — A Franklin County School Board member lost his life Monday while on the job.
Indiana State Police say 42-year-old Justin Moore of Brookville and another Union County Highway Department employee, 62-year-old Douglas Scaggs of Liberty, were hit by a car while working on Clifton Road west of U.S. 27 around 9 am Monday.
Moore was pronounced dead at the scene by the Union County Coroner while Scaggs was airlifted to Miami Valley Hospital in Dayton, Ohio with serious injuries.
State Police say the driver of the car, 37-year-old Gina Price of Richmond, was not injured. However, she was transported to Reid Health for a chemical test as required by Indiana state law. Toxicology results will be provided by the Indiana Department of Toxicology when available.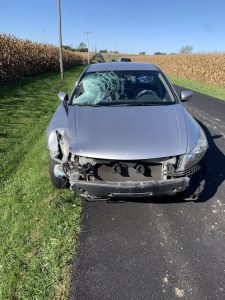 Investigators are still trying to determine the cause of the crash. Once the investigation is complete, all findings will be forwarded to the Union County Prosecutor who will determine if criminal charges will be filed.
Franklin County Schools Superintendent Tammy Chavis issued the following statement:
"The Franklin County Community School Corporation lost a great public servant and a loving father and husband this morning with the unexpected death of Mr. Justin Moore. Mr. Moore was elected to serve on the Board of School Trustees in November of 2020. He began his four-year term in January of 2021. He was a passionate board member who was extremely committed to serving the students and families of the Franklin County School Corporation.
"On behalf of the school community and the Board of School Trustees, I offer my deepest sympathy to his family and friends. Mr. Moore's time on the board made a lasting impact on us all and he will be missed." 
Moore leaves behind a wife and daughter.