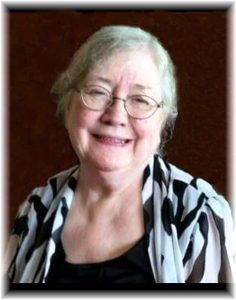 Anna Corine (Short) Hammond, 77, of Sunman, passed away October 12, 2021. She was born to Curt and Alta (Sloan) Short in Pippa Passes, Kentucky on June 5, 1944.
Throughout her life, Anna was a hard worker. She truly mastered the art of being able to be both a provider and a source of love and comfort for her family. As a dedicated mother, she always put her children first. This is especially true for her daughter, Teresa, who has special needs. Anna was happy to care for Teresa her entire life. She enjoyed reading the Bible and attending garage sales in her earlier years. However, in Anna's most recent years, she looked forward to telephone calls with her family.
Anna is survived by her daughters, Teresa Amburgey, Diana Fugate (Paul), Karen Adams, and Candace Hammond; grandchildren, Isiah and Hannah Fugate, Erica and Colton Adams; great grandchildren Izabella and Jax John, and Heidi Hirt; siblings, Carnell Short, Arlene Mundinger, Loraine Ernest, Racine Robinson, Ida Bischoff, Linda Gunter, and Marletta Green.
She was preceded in death by her parents, Curt and Alta Short; brother Dencil Short and infant brother Devon Short; Areeda Calhoun, Una Faye Johnson, Ruby Spurlock, and infant sister Avenail; granddaughter Cierra Adams; son-in-law, Tony "Bubba" Adams.
Visitation will be held for family and friends from 11:00 A.M. to 1:00 P.M. on Thursday, October 21, 2021 followed by funeral services beginning at 1:00 P.M. all at Meyers Funeral Home in Batesville. Burial will follow at Little Memory Cemetery in Sunman.
Memorials in honor of Anna can be given to Indiana Special Olympics. They may be brought to services or mailed to: Meyers Funeral Home, P.O. Box 202, Batesville, IN 47006.
At the request of the Hammond family, masks are encouraged and recommended.
Please feel free to leave a memory or a message of comfort for Anna's family in the online guestbook at www.meyersfuneralhomes.com.