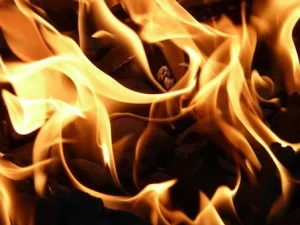 LAWRENCEBURG, IN — No one was injured when a fire broke out early Tuesday morning in a downtown Lawrenceburg building.
Crews from several area fire departments battled the blaze in the three-story building on Walnut Street.
Firefighters were concerned the flames would spread to other nearby buildings.
The building that caught fire housed a game store and several upstairs apartments.
All of the residents got out safely.