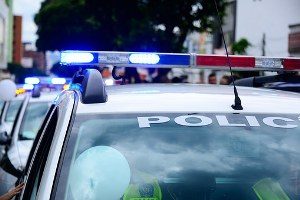 ST. LEON, IN — The St. Leon Town Marshal and Indiana State Police are investigating a burglary that happened earlier this week at St. Leon Tavern.
St. Leon Town Marshal Bill Wendt says a black safe weighing 100 pounds was stolen from the popular restaurant and bar in the heart of town sometime between 11 pm Monday and 10 am Tuesday.
An undisclosed amount of cash was in the safe at the time of the break-in.
A State Police Criminal Scene Investigator (CSI) was called in to check for fingerprints, footprints, and other evidence.
Anyone with information that can help investigators is asked to call Wendt at (812) 221-0094 or the State Police at (812) 689-5000.