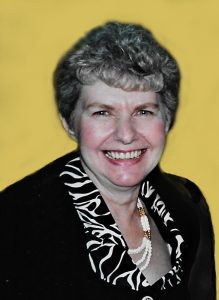 Shirley Ann Casebolt, 76, of Lawrenceburg, Indiana, passed away Tuesday, October 12, 2021.
She was born January 4, 1945, in Johnson City, NY, daughter of the late Walter Bawn and Bernice (Crispell) Bawn.
She was a member of St John Lutheran Church and President and treasurer of WELCA .
Shirley was a jack of many crafts, including crocheting, adult coloring books, paper crafts, scrap booking and toll painting. She did some computer programming and enjoyed being on the computer. She liked to get on Facebook and keep up with family and friends. Shirley used to volunteer at the Lawrenceburg Public Library in the genealogy department.
Shirley is survived by her children, Deborah (Virgil) Harris of Springfield, OH, Jimmy (Andrea) Casebolt of Brownstown, IN, and Roger (Kelly) Casebolt of Lawrenceburg, IN; siblings, Walter (Nancy) Bawn of Lawrenceburg, IN, Bonnie Cantwell of Cincinnati, OH; grandchildren, Keaira Hartman, Allie Casebolt, Ethan Casebolt; two great-grandchildren, Damion Harris, and Eden Bowermeister.
She was preceded in death by parents, Walter and Bernice; granddaughter, Airelle Casebolt.
Friends will be received Saturday, October 16, 2021, 11:00 am – 1:00 pm at the St. John's Lutheran Church, 4937 State Road 48, Lawrenceburg, Indiana.
Services will be held at the church at 1:00 pm.
Interment will follow in the St. John's Lutheran Cemetery, Lawrenceburg, Indiana.
Contributions may be made to the Shriner's Children's Hospital or St John's Lutheran Cemetery. If unable to attend services, please call the funeral home office at (812) 926-1450 and we will notify the family of your donation with a card.
Visit: www.rullmans.com