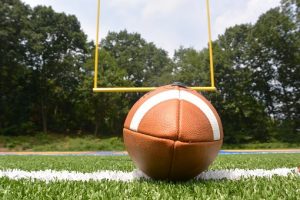 A second half defensive shutout by Greensburg's defense helped the Pirates secure a 41-15 win at Milan Friday.  A three touchdown effort in the third quarter by the Bucs offense didn't hurt either.
GCHS quarterback Sam West accounted for three scores.  Two came on the ground in 42 net yards rushing.  He also threw for 176 yards and one score.
Teammate Kaden Acton provded to be quite the load as, in just 10 carries, he rushed for 245 yards and a pair of scores.
Greensburg was a yard shy of 500 in total offense, nearly doubling Milan's total of 253.
Milan's points came on two TD tosses by Brayden Rohrig who finished iwth 126 yards through the air.  Riley Johnson led the Indians in rushing with 66 yards.
We thank Milan's Brad Voss for the information.