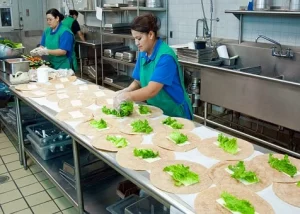 EDINBURGH, IN — The "Help Wanted" sign is up at Camp Atterbury.
The camp's food service provider, AIM World Services, says they need cooks, food service workers, dishwashers, and custodians.
The company says some workers could make as much as $3,500 a week.
Anyone who wants to apply can do so at a job fair today (Wednesday), Thursday, and Friday from 9 am until 5 pm each day at the Hilton Garden Inn in Edinburgh.
You will need two forms of identification and you must be fully vaccinated in order to apply and interview.