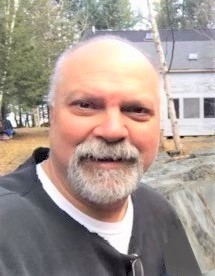 Steven Robert Gorman, 67, of Moores Hill, Indiana, passed away Monday, September 27, 2021, in Maine.
He was born May 21, 1954, in Covington, KY, son of Frankie (Adams) Gorman and the late James Gorman.
Steve lived a life that was full of joy. Being in his presence just made you feel good. He was generous, loved to laugh, and brought smiles and cheer to every conversation. Being loved by Steve made you feel safe. And those hugs, they were simply the best-he was never the first to let go.
Not only was Steve a devoted son, husband, brother, father, grandfather, uncle and friend, he was also a hard worker and respected employee. He worked as an Engineer for Duke Energy, retiring after 45 years of service. He was engaged with his children and grandchildren – whether by coming to your game, checking your oil, or surprising you with something he found at an antique shop he thought you'd like. Steve loved everything outdoors and would spend hours observing nature, hunting, and fishing. He was treasured by everyone whose path he crossed and will be deeply missed by his family, friends, and all who knew him.
Steve is survived by his loving spouse of 33 years, Catherine "Cathy" (DeHaas) Gorman; mother, Frankie (Adams) Gorman; children, Craig (LeAnna) Gorman of Cincinnati, OH, Sarah Gorman of Cincinnati, OH, Zachariah Gorman of Moores Hill, IN; siblings, Scott (Barbara) Gorman of Toledo, OH, Lori Warren of Cincinnati, OH, Dawn (Keith) Merritt of Cincinnati, OH; grandchildren, Addyson Moore, Bailey Moore, Cai Moore; and many friends.
He was preceded in death by his Father, James Gorman.
Friends will be received at Rullman Hunger Funeral Home on Monday, October 4, 2021, between 5:00-8:00pm.
Services will be held at the funeral home on Tuesday at 1:00pm with Pastor Dawne Sarchet officiating.
Memorials may be made to the National Park Foundation. If unable to attend services, please call the funeral home office at (812) 926-1450 and we will notify the family of your donation with a card.
visit:www.rullmans.com