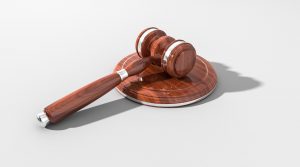 VERSAILLES, IN — An Osgood man has received the maximum sentence after pleading guilty to reckless homicide.
Thirty-nine-year-old Dustin Race was sentenced to six years in prison for causing the death of his girlfriend, 24-year-old Felicia Ward of Patriot, in a July 2020 crash on Rosfeld Road near Penntown.
Race pleaded guilty to the charge before the case went to trial in exchange for another count being dropped.
He also received no time suspended to probation plus 106 days credit.
Ripley Circuit Judge Ryan King also waived court costs and fees.