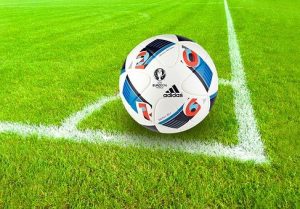 Edited Oldenburg recap from via team's Facebook page and MaxPreps: Congrats to Jalyn Stenger earned Oldenburg Girls Soccer Player of the Game honors as her hat trick helped lead OA to an 8-1 victory over Rushville Wednesday.
Also scoring a goal for OA were Mimi WIlder, Kate Walke, Lillian Eldridge, Josie Wolfe and Isabelle Price.  Assists for the Twisters included Sara Lamping with two then one each from Stenger, Sadie Wachsmann, Addisyn Lambert, Price, Sylvia Eckstein and Evelyn Storms. Keepers Ellie Ryan had three saves and Ashley Borgman had two.
Rushville coach Kallie Peterman reported the Lions lone goal was scored by junior Audrey Gulley with an assist from junior Jin Calaf.  Belle Gossett and senior Captain Lily Krodel led the team on shots on goal with four each.  Junior Kelby Roberts had nine saves, senior Lexi Morris had four and freshman Macy Jo Seyfferrle had three. The Rushville defensive line held Oldenburg for 10 offsides calls.
We thank Oldenburg Girls Soccer via their Facebook page and Max Preps plus coach Peterman for the information.