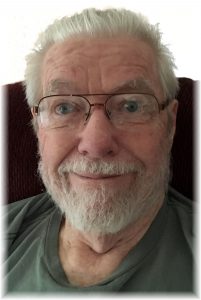 Jerome Paul Honkomp ("Jerry"/"Whitey"), 89, of Batesville, Indiana passed away on September 26, 2021. He was born in Cincinnati Ohio to Harry & Loretta Honkomp on September 5, 1932.
Jerry was a graduate of Elder High School and went on to proudly serve our country in the United States Air Force. He had a long career with the United States Postal Service as a mail carrier and later as a postmaster before retiring. After retiring, he continued to work part time as a realtor and security on the casino boat until he was 78 years old.
Jerry loved sports, especially the Cincinnati Reds. He enjoyed picking blackberries with his kids so they could have homemade cobbler, Top Hat beer when attempting to fix his car, HeeHaw, homemade goetta, ice cream & popcorn night!
Jerry is survived by his loving wife Geneva Honkomp; children Amber Elder, former wife Nancy Honkomp and their children David Honkomp (Donna), Venetia Honkomp (Irene), Angela Houston (Roger), Daniel Honkomp (Lisa), Marceil Moeller (Greg), grandchildren Eric Honkomp, Troy Honkomp, Sarah Blanton, Gabriel Houston, Noah Hummel; sister Donna Roy and many nieces and nephews.
He was preceded in death by his parents and siblings Bernice Gross, Lois Serraino, Lee Honkomp.
Please feel free to leave a memory or a message of comfort for Jerry's family in the online guestbook at www.meyersfuneralhomes.com.