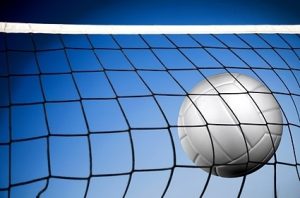 Greensburg got back on the winning side beating Hauser in three sets: 25-17, 25-21 and 25-21.  Pirate coach June Rigney said tt was an eventful evening with a lot of energy from the fans, coaches, and players.
"Serving well for us was Josie Nobbe going 19-19 with 1 ace, Abigail Hoeing was 17-17 with 3 aces, and Christina Fogg was 15-15," Rigney reported.  "Nobbe also led us in kills with 9 and Ella Chapman followed with 6. Chapman was key at the net putting down 10 blocks as well. Hoeing was active in the back row with 16 digs and Jenna Foster put up 15 assists. We are now 14-5 on the season."
We thank coach Rigney for the information.