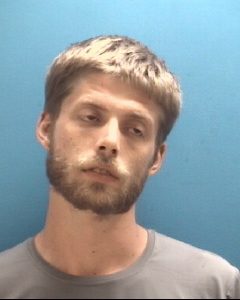 COLUMBUS, IN — A Greendale man is facing charges in Columbus after he allegedly stole a vehicle from a gas station.
Columbus Police were told by the owner of an SUV that someone stole his unlocked vehicle from the gas station's parking lot, and the keys had been left inside on the center console.
A Bartholomew County Sheriff's deputy spotted the SUV a short time later.
Investigators say the driver fled, struck a fence, drove into a field, and temporarily escaped.
Police say the driver, 28-year-old Dustin Cothron, eventually returned in the stolen vehicle to the gas station, where an off-duty Columbus police officer detained him until on-duty officers arrived.
Cothron was arrested and charged with theft of a motor vehicle, leaving the scene of an accident, operating a vehicle as a habitual traffic violator, and resisting law enforcement.
He was booked into the Bartholomew County Jail.