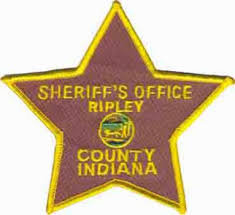 RIPLEY COUNTY, IN — An elderly Versailles man is dead following a one-vehicle accident that happened on State Road 129 near County Road 200 North just after 11:30 Wednesday morning.
The Ripley County Sheriff's Office says 92-year-old Alvin Busching was driving a 2007 Buick van south on 129 when – for unknown reasons – his vehicle went left of center and off the east side of the road.
The van went up a hill and then airborne for a short distance before landing on the east shoulder of 129.
Busching, who was the lone occupant of the vehicle, was taken by ambulance to Margaret Mary Health, where he later died.
The accident remains under investigation by Ripley County Sheriff's Deputy A.J. Smith.
Also responding to the scene were the Milan and Osgood police departments, Indiana State Excise Police, Ripley County Medic, Ripley County EMS and the Delaware Fire Department.