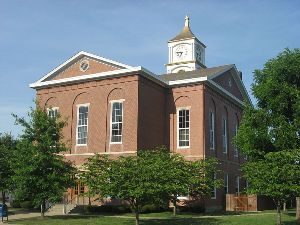 VERSAILLES, IN — Forty-seven years with four suspended to probation is the sentence in Ripley Circuit Court for 43-year-old Richard Conley, who was convicted in July of Dealing 10 or more grams of Methamphetamine.
Judge Ryan King sentenced the Harrison, Ohio man to 29 years on the dealing meth count and another 18 for being a habitual offender.
The charges stemmed from a January 2020 incident in Sunman in which Conley was accused of trying to sell the drug.
He was facing a maximum sentence of 50 years in prison due to his lengthy prior record.