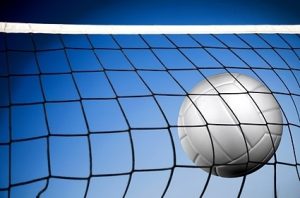 It was a difficult trip over to Oxford, OH Monday for the Franklin County volleyball program as all three teams lost in straight sets to the Braves.
The Talawanda varsity beat FC 25-18, 25-16, 25-14.
"We played very well against Talawanda," said Franklin County head coach Jill Mergenthal. "It's the first time we've played across the border in quite some time. We are still out a few players due to injury, but these girls are tough and played great in new positions."
Franklin County reported varsity stats: Meredith Hoff had 1 ace serve, 3 kills, 1 assist and 8 digs. Kacie Williams had 1 ace serve, 6 assists and 10 digs. Hadlee Hornsby had 2 ace serves, 2 kills, 2 assists and 7 digs. Kiersten Schell had 4 kills and 18 digs. Kylie Lea had 8 digs. Stephanie Billman had 1 kill, 6 assists and 3 digs. Lauren Stacy had 1 kill and 4 digs. Tiffany Billman had 4 kills and 1 dig. Veronica Reeves had 1 kill and 1 solo block.
The JV final was 25-18, 25-21 Talawanda.
Franklin County JV coach Tana Stang said, "The JV Lady Cats witnessed a tough loss against Talawanda. The girls played great, but they could not get the last little push to win the game."
Franklin County reported JV stats: Chloe Clark had 2 ace serves, 2 digs and 2 kills. Tiffany Billman had 6 digs, 1 kill and 1 solo block. Annie Hoff had 3 digs and 1 kill. Cydney Morehead had 2 assists and 1 dig. Kristen Ison had 2 digs.
The freshman match saw Talawanda prevail 25-17, 25-23.
"The freshman gave the Braves a run for their money," said FC freshman coach Megan Boone.  "The girls fought hard to come back from a marginal deficit in the first set but lost 25-17. The second set was exciting to watch, which made for a tough loss for the Cats who fell 25-23. We came back to make the second set really exciting. The girls held Talawanda at game point for probably five or six points which is a lot of pressure in a rally scoring game.  I am so proud of all the girls. They faced a good team but didn't let that intimidate them.  They have come such a long way this season, and it's great to see them all improving their game and enjoying their time on the court."
Franklin County reported freshman stats: Cydney Morehead had 3 aces, 1 kill, 4 digs, and 4 assists. Brooke Stang had 1 ace, 1 kill, 3 digs, and 2 assists. Annie Hoff had 4 aces and 4 digs. Bailey Kaiser had 3 digs, 1 kill, and 1 assist. Marisa Marshall had 1 kill, 1 dig, and 1 assist. Tiffany Billman had 4 kills and 7 digs. Olivia Rosemeyer had 1 ace and 3 digs. Kilie Brackenridge had 4 digs. Claire Reister and Hannah Davis both had 1 kill each.
We thank coaches Mergenthal, Stang and Boone for the information.