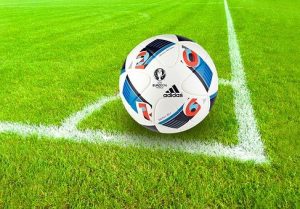 Oldenburg Boys Soccer certainly scored early but not often at Seton Catholic Monday.  However, the Twisters one goal by Aaron Schneider just 20 seconds into the match stood up in a 1-0 victory.  The goal was assisted on a cross by Thomas Lohmueller.
"After a fast start, we seemed to fizzle out as we struggled to contact three passes in a row and sometimes two," said OA coach Ken Getz.  "At times, we were to slow on our decision making. It's not always the person with the ball at fault but the players around him not talking and getting in the right position to receive the pass. Other times we weren't patient enough as we gave the ball right back to Seton. We have to be able to do more with eight corners."
Getz noted it was the team's first shutout of the year and keeper Alex Matacia got his first career shutout in goal.
Oldenburg assistant coach Mike Wilhelm provided theses stats:
The Twisters had 13 shots with 7 on goal, 4 offsides, 10 fouls, 8 corners, 2 handballs and Alex Matacia had 2 saves.
The Seton Cardinals had 5 shots with 2 on goal, 3 fouls, 1 corner and their keeper had 6 saves.
We thank coaches Getz and Wilhelm for the information.