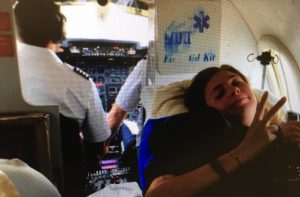 CHICAGO, IL — Marine Cpl. Kelsee Lainhart has been transferred from Walter Reed National Military Hospital near Washington, D.C. to the Shirley Ryan Ability Lab in Chicago, where she will begin physical therapy.
Lainhart is the 2019 East Central High School graduate who was seriously wounded in last month's suicide bombing at the Kabul, Afghanistan airport.
Thirteen fellow service members were killed in the attack, including Marine Cpl. Humberto Sanchez of Logansport.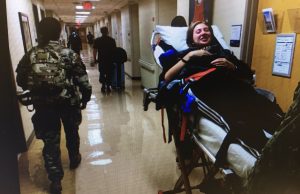 In a post on CaringBridge.org, one of her parents wrote, "We were placed on a Civilian Medic Flight, so (it was a) very small plane.  Nice, smooth ride all the way to Chicago.  Kelsee slept most of the way."
Those who want to send well wishes to Cpl. Lainhart can do so by mailing cards and letters to:
Kelsee Lainhart
PO Box 394
Harrison, Ohio 45030