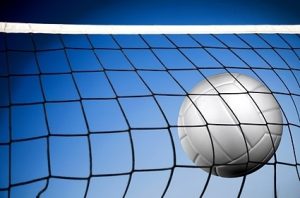 The Eagles of Jac-Cen-Del spoiled South Decatur's volleyball Senior Night Monday.  JCD won 25-23, 25-20 and 25-20.
"South Decatur had four seniors who were recognized and the gym was roaring with SD fans which rattled the Lady Eagles at the beginning of the first set," Eagle coach Cat Schmeltz said.  "However, our girls settled in and took the home crowd out of the game by taking the first set."
Schmeltz said in the second set, JCD battled back to win set two. The Eagles jumped out to a 24-15 lead in the third before the Cougars mounted a comeback. The Lady Eagles hung on to win by five.
Jac-Cen-Del reported stats:
Serving- Olivia Strunk 20/20 with 5 aces, Katelyn Wagner 14/16 with 2 aces, Aundrea Cullen 11/12 with 1 ace
Serve Receive- Cullen 21/23, Lexus Jones 9/10, Brailea Kieffer 11/13
Hitting- Desiree Sparks 16/19 with 8 kills, Julia Meyer 9/10 with 6 kills, Emma Newhart 17/18 with 5 kills
Blocking- Desiree Sparks 2 solo 1 assist, Maria Meyer 1 assist
Setting- Newhart 31 attempts with 11 assists, Wagner 34 attempts with 5 assists, Cullen 9 attempts with 6 assists
Digs- Cullen 13, Wagner 8, Kieffer 7
South Decatur information was not reported.
We thank coach Schmeltz for the information.