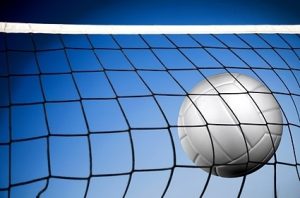 Greensburg Volleyball has been in a bit of a funk lately and it didn't help that Tuesday's match was against highly ranked Trinity Lutheran.  TL beat the Pirates 25-16, 25-20 and 25-20.
"We are really out of sync right now and need to quickly find our way back," said Greensburg coach June Rigney.  "We aren't playing with confidence and we are going through the motions."
Rigney reported Ella Chapman had 12 kills followed by Josie Nobbe with 7 and Carlee Adams with 5. In serving, Janae Comer was 13-13 and Josie Nobbe was 12-12.  Abigail Hoeing was active in the back court with 16 digs while Leah West put up 11 assists.
Greensburg is now 13-5.
We thank coach Rigney for the information.