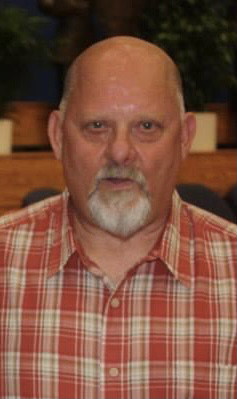 Chester Edward Graff Jr., 70, of Lawrenceburg, Indiana, passed away on Monday, September 27, 2021. He was born January 19, 1951 in Milan, Indiana, son of the late Chester Edward Graff Sr. and Mary (Sullivan) Folke.
Chester was a member of the St. Lawrence Catholic Church and the Knights of Columbus. He was a past member of the Lawrenceburg Fire Department and Lawrenceburg EMS. He was an avid fan of the Cincinnati Reds. He worked as a Tool and Die Builder at Hill-Rom.
He is survived by his mother, Mary Folke; his loving wife, Shirley Graff of Lawrenceburg, IN; son, Mike Graff of Charleston, SC; 2 daughters, Lisa (Scott) Fortner of Dillsboro, IN, Amy (Dan) Taylor of Aurora, IN; 3 grandsons, Colyn Graff, Brady Graff, Dustin Graff; 4 granddaughters, Abbie Fortner, Ashlee Fortner, Stella Taylor, Willa Taylor; great grandson, Cody Graff; 2 sisters, Connie (Richard) Sipe, Cheryl (Greg) Johnson; 2 brothers, Chris (Pam) Graff, Anthony Graff; and his 2 special aunts, Sue (Ron) Davis, Madeline (Clarence) Batchelor.
Services will be held at the convenience of the Family.
Contributions may be made to the American Diabetes Association.
Visit www.fitchdenney.com for more information.