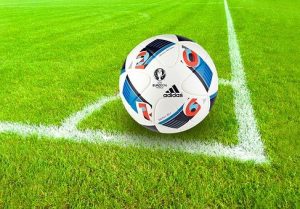 Understaffed Monday on its home pitch, Franklin County Girls Soccer played Oldenburg to a scoreless tie.  It was a notable accomplishment for the Cats who only played with nine.
"Franklin County has earned a reputation for being tough and tenacious," said FCHS coach Cindy Adams.  "Our game against Oldenburg proved to be one of the the toughest physically and mentally this season.  After a series of unfortunate events, the Wildcats found themselves battling with only nine players on the field.  It was a true exercise in fortitude, overcoming adversity and doing more, being more simply because your teammates need you to be."
"The entire team played a tremendously difficult, high-pressure game and refused to be beaten," added Adams. "They had to adjust, readjust, change formations and work harder than they should have had to. But they did it and held Oldenburg to a 0-0 tie. They showed their family, friends and fans what it means to be 'Wildcat Strong'."
Franklin County was limited to just three shots on goal, two by Jordan Nichols and one from Bethany Melugin. Meagan Pearson racked up an impressive 13 saves.
"The entire defensive back line was worthy of our Player of the Match," stated Adams. "Dani Bulach ability to win the ball and force turnovers were critical the entire game but especially during the final three minutes."
We thank coach Adams for the information.