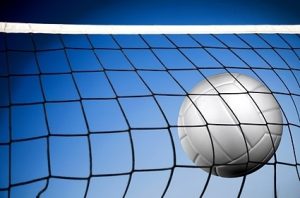 All three levels of volleyball were in action Tuesday.  Batesville went 3-0 on the night against Franklin County.  The varsity Bulldogs won 25-10, 25-15 and 26-24.
"The Lady Cats played great," said Franklin County coach Jill Mergenthal.  "They haven't had the same lineup of teammates in at least the past four weeks. It's tough playing this game with a constantly changing lineup. We are a very tough team though. By the second and third sets, we were getting use it.  We still have a few out on injuries and a few were are watching with precautions. I am so proud of this team and how we are battling through each and every game we play."
Franklin County varsity reported stats: Saige Mergenthal had 2 ace serves (team high) and 4 kills (team high). Meredith Hoff had 1 ace serve, 1 kill, 1 assist, and 16 digs. Kiersten Schell had 1 ace serve, 2 kills and 21 digs (team high). Lauren Stacy had 1 ace serve, 1 kill and 3 digs. Kacie Williams had 4 assists (team high) and 9 digs. Stephanie Billman had 3 assists and 3 digs. Veronica Reeves had 1 assist and 6 digs.
The JV match went three sets.  Batesville won 19-25, 25-15 and 15-10.
Batesville assistant coach Vickie Heil reported Kennedy Westrick was 20 for 20 from the line with 3 aces. Kaylie Raver had an outstanding 13 kills and Molly Meer contributed 12 assists.
"Just like the last time we played the Bulldogs, the little mistakes are what got us," said Franklin County JV coach Tana Stang.  "The girls came out ready to play in the first set; however, we let mistakes get into our heads and we fell apart."
Franklin County JV reported stats: Annie Hoff had 3 blocks, 3 digs, 2 ace serves and 2 kills. Cydney Morehead had 3 digs, 2 assists, 1 block and 1 kill. Tiffany Billman had 5 digs, 2 kills and 1 block. Daphne Stokes had 2 ace serves and 1 kill. Chloe Clark had 6 digs and 1 assist. Vivian Silas had 3 blocks, 1 kill and 1 dig. Kristen Ison had 3 ace serves. Stephanie Billman had 3 assists.
The freshman match also went three sets.  The Dogs beat the Cats 25-17, 22-25 and 15-10.
Coach Heil said, "Our freshman team closed out their season with a win.  Eva Struewing was 13 for 14 at the line and had 3 aces. Lucy Abplanal, Eva Struewing and Lydia Haskamp all had 3 kills each. Annie Negovetich had 11 assists."
We thank coaches Mergenthal, Stang and Heil for the information.