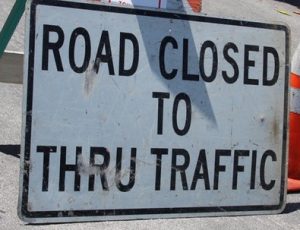 BATESVILLE, IN — The Mitchell Avenue road project is underway.
The work starts around the big curve and goes about 100 yards to the north-northeast.
Crews are tearing up the road and putting in a stormwater pipe.
"We need to increase the amount of stormwater we can get out of that area because there's been some minor flooding when we have a big storm in that area," said Mayor Mike Bettice. "So we're going to do a repaving and a stormwater project in that area that will take about two weeks."
Mayor Bettice says Margaret Mary Health's main campus is still accessible but motorists will have to enter Mitchell Avenue from State Road 46 in order to get to the hospital.