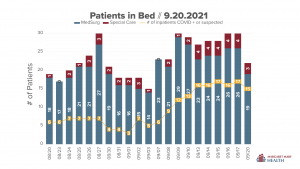 BATESVILLE, IN — In Margaret Mary Health's latest COVID-19 update to the community, 22 patients are currently on the Med/Surg floor, with 3 patients in the Special Care Unit.
Fifteen patients are COVID positive, with two of them on ventilators.
None of the current hospitalized COVID patients at Margaret Mary Health are vaccinated.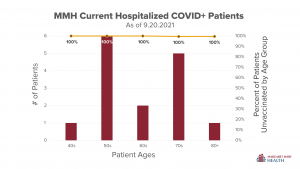 (Please see charts for patient volumes and ages of currently hospitalized patients)