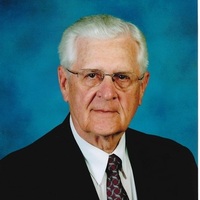 BROOKVILLE, IN — The first superintendent of the Franklin County School Corporation has died.
Ray Amrhein passed away at his home in Brookville last week at the age of 88.
Amrhein served as Franklin County Schools superintendent from 1970 until 1983.
He was presented with Indiana's highest honor, the Sagamore of the Wabash, last month for his many accomplishments, which included serving on the IHSAA Board of Control and directing the building of an addition to Brookville Elementary; construction of elementary schools at Mt. Carmel and Laurel, and the Franklin County High School Athletic Field.