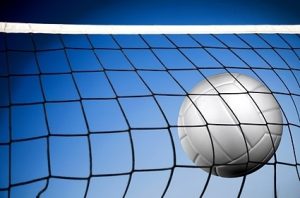 North Decatur suffered back-to-back volleyball losses this week as the Chargers dropped a 3-1 decision at home to Connersville on Thursday.  The Spartans won 25-19, 25-7, 15-25 and 25-23.  ND still has a very nice 10-4 record.
"Although communication and hustle proved to be much better than Tuesday, it was just not enough to defeat the Spartans who had a powerful offense and scrappy defense," said ND coach Ashley Gauck.  The Lady Chargers struggled to find momentum in the first two sets but turned it on for set three which forced a fourth set. The emotion and excitement during the third set was intense. As a coach, this was so great to see and also a significant turnaround from Tuesday."
The fourth set looked to be in favor of the Chargers with a score of 19-9, but due to unforced errors, Connersville battled back to take a tight set 25-23.
Gauck reported Caroline Stapp led Chargers with 12 kills, 3 aces, and 14 digs. Madi Allen, Madelyn Bohman, Sami Luttel and Aubrey Kennelly all added five kills each. Sami also contributed 23 assists and 14 digs. Madelyn Bohman recorded 20 digs.  She was followed by Kennelly with 15 and Hannah Gorrel with 10.
North Decatur's JV won 25-19, 25-24.  According to Gauck, Kelsey Haley had three kills and Sydney Rohls recorded two. Clare Kinker had a great all-around game with three aces, six assists and seven digs. Tyce Robbins added 14 digs while Zoey Hersley totaled eight digs.
We thank coach Gauck for the information.