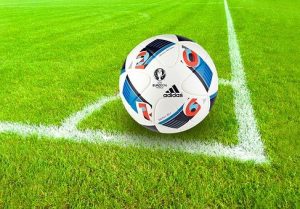 Milan could not dent the scoreboard in 80 minutes of girls soccer action at South Dearborn Thursday.  The Knights took 55 shots and scored five times in the 5-0 shutout.  Nineteen different players took to the pitch for SD and 15 had at least one shot.
The Indians were limited in shot opportunites as South Dearborn keeper  Natalie Rupp had just four saves.
SD skipper Jon Wismann had a recap of his team's scoring.
"South Dearborn's first goal was not scored until halfway through the first half when Jenna Hufford took an outside shot off a pass from Bernadette Wismann that hit off a Milan girl's head landing in the back of the net," said coach Wismann.  "Bernadette Wismann found the back of the net 13 minutes later. The Lady Knights scored their third goal of the half just 20 seconds later with Hailey Huber assisting junior Lauren McHenry."
"It was a little under six minutes into the second half when Quinn Heizer scored off a beautiful pass from Wismann," the Knights coach continued. "With 16 minutes left in the match, Mikayla Rudisell found the back of the net and the Lady Knights walked away with a 5-0 victory."
It was Senior Night at South Dearborn and the program honored its eight seniors: Hailey Huber, Rylli Heffelfinger, Quinn Heizer, Bailey Eaves, Isabelle Daily, Brooklyn Barlion, Bentley Hinkle and Mikayla Rudisell.
The Lady Knights JV was also victorious over Milan with a 1-0 win. The SD goal came from Madalyn Phillips.
We thank coach Wismann for the information.