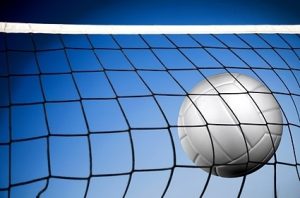 A win and a milestone celebration.  On Thursday in Osgood, Jac-Cen-Del won an ORVC volleyball match over Switzerland County 25-16, 25-15 and 25-15.  And the Eagles Aundrea Cullen got her 1000th career dig plus became the program's all-time leader in that category.
"We came out of our match with Switzerland County with another win," said JCD coach Cat Schmeltz. "This week has really been a turning point in our season. We went 2-1, losing a close five-set match earlier in the week. Our kids are starting to turn out some really good volleyball. Our defense is tightening up and our offense is beginning to click really well. We are really looking forward to the next few weeks of the season."
JCD reported stats:
Serving- Katelyn Wagner 22/23 with 5 aces, Julia Meyer 11/12 with 3 aces, Desiree Sparks 7/9 with 4 aces
Serve receive- Cullen 17/19, Lexus Jones 5/7, Brailea Kieffer 6/9
Attacking- Sparks 18/22 with 10 kills, Maria Meyer 15/16 with 4 kills, Regan Richter 8/8 with 4 kills
Blocking- Desiree Sparks 3 solos
Setting- Wagner 39 attempts with 9 assists, Emma Newhart 30 attempts with 9 assists
Digs- Cullen 17, Kieffer 13
We thank coach Schmeltz for the information.