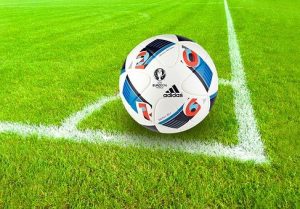 Franklin County Girls Soccer had a 1-0 lead at Richmond Thursday, but the host Lady Red Devils scored the equalizer in the second half as the match ended in a 1-1 draw.
"The Lady Wildcats had a hard fought battle against a fast and physical Richmond team," said FCHS coach Cindy Adams.The ball movement and passing was one of the best games so far and the defense held right. The midfielders were the playmakers winning nearly every ball out of the air."
The Franklin County goal came in the first half when keeper Maegan Pearson punted the ball across midfield toward the Richmond back line.
"Jordan Nichols got on the end of the punt, juked the keeper and walked in the goal like a stroll through the park," said Adams. "There were other good opportunities for Kamryn Dozier and Nichols with good crosses from Morgan Stewart, Madisyn Sunderhaus, Halee Barker and Kylee Bolser."
"Kaitlyn Brunemann was stoic and simply unbeatable in the stopper position," Adams stated. "Audrey Weaver was quick to the ball and provided good press on her side of the field. Bethany Melugin, Dani Bulach, Erica Weaver and Claudia Mauntel all held the center of the field well. Defenders Maddie Merritt and Mackinzie Brzezinski were the fastest girls on either team and saved several fast breaks each. Pearson had 11 saves on the night and one assist.
Adams gave her team's Player of Match honors to Erica Weaver.
"Her speed of play was quick and she had excellent field vision and connected passes" Adams remarked. "Every lofted ball in Weaver's zone was won by her. She was a force and tidal wave keeping the ball from penetrating the back third."
We thank coach Adams for the information.