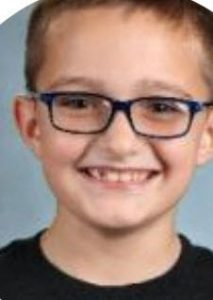 GREENSBURG, IN — The Silver Alert issued by Greensburg Police overnight for 8-year-old Ryan Turner has been canceled, and his mother and another woman have been charged with his disappearance.
Greensburg Police took a report Thursday that Ryan had been released from school on Wednesday around 10 am to a female authorized by his non-custodial mother, Alicia Turner of Greensburg.
Turner, who was on house arrest, and a woman later identified as Lucy Boyer, left Greensburg with Ryan but allegedly without his custodial guardian's permission.
Ryan Turner was found safe by police at a hotel in Greenwood near I-65 and County Line Road. He was with his mother and Boyer.
Both women were arrested by Greenwood Police and are facing kidnapping charges.
The Indiana Department of Child Services is working with law enforcement to find a safe place for Ryan to stay.
In a press release, the Greensburg Police Department expressed thanks to the public for all of their help in finding Ryan, Decatur County Dispatch, the Greenwood Police Department, and the Indiana Department of Child Services.