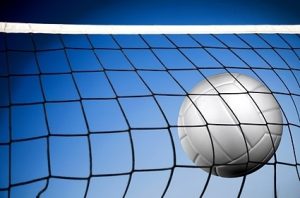 North Decatur Volleyball beat Edinburgh in three sets Monday: 25-13, 25-11 and 25-10.
"The Lady Chargers secured another victory against a conference opponent," said coach Ashley Gauck.  "There was a solid effort all-around, by all players, which is great to see as a coach. Sami Luttel did a nice job mixing up her sets and utilizing all hitters while also adding five kills and three aces of her own. Madi Allen contributed five kills and two blocks. Madelyn Bohman added 10 kills, Aubrey Kennelly had a great all-around game with an ace, two blocks and six kills. Caroline Stapp added eight kills while Ella Kunz recorded four."
We thank coach Gauck for the information.