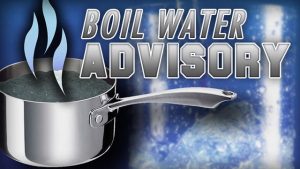 LAKE SANTEE, IN — The Lake Santee Regional Waste & Water District experienced a water main leak Thursday morning and the repair was completed around 1:30 pm.
Flushing of the lines immediately followed the repair and will continue on Friday, if needed.
There was continuous pressure on the water distribution system and water district officials see no signs of contamination in the system.
They are recommending a Boil Water Advisory until further notice as a precaution. Customers are urged to bring water to a full rolling boil for 1-3 minutes and allow to cool before drinking it.
The leak was reported to Indiana Department of Environmental Management (IDEM). Samples will be sent to the lab Friday for testing.
You may experience water discoloration until the lines are flushed completely.