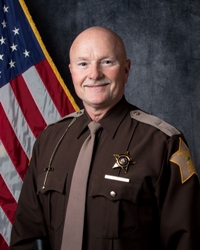 DECATUR COUNTY, IN — Incumbent Decatur County Sheriff David Durant will run for re-election next year as an Independent.
Durant announced in July that he would run for re-election in the 2022 Republican primary.
Durant was elected as a Democrat in 2018 but switched parties last September.
The decision to run without party affiliation comes after a recent meeting he had with Decatur County Republican Party Chairman Nate Harter in which Durant was informed of a state law passed this year requiring two primary votes or the party chair's approval.
Durant's only vote in a Republican primary came last year.
Harter has stated his support for Bill Meyerrose in the 2022 Sheriff's race.