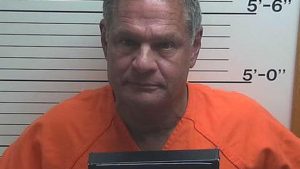 DEARBORN COUNTY, IN — A doctor from Dearborn County who was convicted last week on animal abuse charges has avoided prison time.
58-year-old Joseph Stubbers III of Bright was sentenced in Dearborn Superior Court II Tuesday to 185 days of in-home incarceration, and all three felony counts were entered as misdemeanors.
Stubbers was accused of hitting his dog Cooper with a hammer and shooting the English Mastiff in July 2019. Cooper lost an eye as a result of the crime.
Stubbers was ordered to pay $4,145 in restitution to PAWS of Dearborn County for Cooper's treatment and care.
Judge Sally McLaughlin also ordered that Stubbers not harbor, train, or own any companion pets while on probation.
Stubbers was convicted a week ago Tuesday on three counts of Torturing and Mutilating a Vertebrate Animal.
He could have been sentenced to 2 1/2 years in prison.
Stubbers practices medicine in Ohio. That state's Medical Board could decide to either suspend or revoke his license.