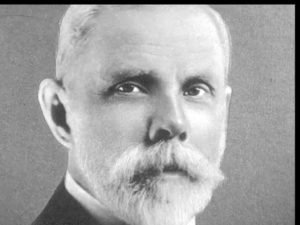 VERSAILLES, IN — Versailles residents and other interested parties are invited to attend the 165th birthday celebration for "Uncle" Jim Tyson at 7:00 tonight in the Tyson United Methodist Church sanctuary.
"Uncle Jim" used Walgreens stock in 1930 to set up a trust fund that specifically benefits the citizens of his hometown.
Since the Tyson Fund's establishment, more than $23.5 million has been distributed to non-profit organizations in the Versailles area.
$599,283 will be distributed this year to eight worthy organizations.