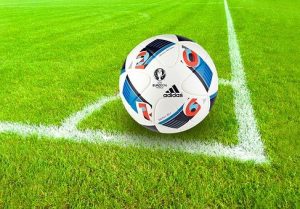 Batesville won 2-1 in girls soccer Saturday at Franklin County.  BHS goals were scored by Elena Kuisel and Tristan Rowlett.  The Wildcat by Jordan Nichols goal tied the game 1-1 about midway through the second half.
FCHS coach Cindy Adams noted the Wildcats held the Bulldogs to just 13 shots on goal compared to 31 when our seniors were freshmen. The improvement this year has been remarkable. Maegan Pearson kept Franklin County in the game with 11 saves.
"Maegan at keeper has been one of the secret ingredients in the Wildcats' higher caliber performances," said Adams. "Another key ingredient is the speed and tenacity of the backline anchored by captain Maddie Merritt and captain Claudia Mauntel. Add the strength and power of Kaitlyn Brunemann and Dan Bulach plus the talented but rookie defenders of Audrey Weaver and Mackenzie Brzezinksi, plus Paige Ashcraft, and you have a very effective backline. Flanking the outsides were excellent and fast players Halee Barker, Kylee Bolser and Madesyn Sunderhaus who transitioned from defense to offense and helped to keep the Wildcats firing at a fast pace."
The leading attackers, each with a good shot on goal, were Jordan Nichols with two and one each from Kamryn Dozier, Bethany Melugin and Lillian Ralph.
"This was the best match against the Bulldogs in recent years and it will be exciting to see the Lady Cats in action this next week in a few must win matches," added Adams. "Our Player of the Match went to Maddie Merritt due to her brilliant 1-v-1 defending."
We thank coach Adams and Batesville coach Katie Hartman for the information.