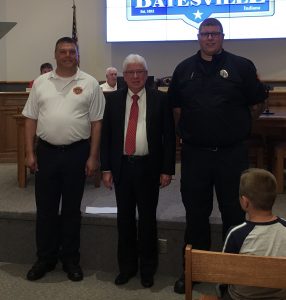 BATESVILLE, IN — A new Firefighter/Paramedic was officially sworn in at Monday night's Batesville City Council meeting.
31-year-old Ryan Marcoux comes to Batesville Fire and Rescue with 10 years experience as a firefighter and has served as a paramedic for three years.
Marcoux is married with two children.
He grew up in Maine and started as a junior firefighter/EMT at the age of 15 in his home state.