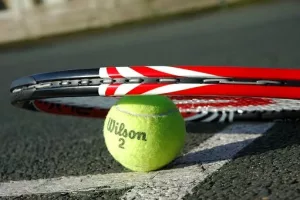 Southwestern swept all five varsity positions in Thursday's match with Milan.  The Indians only win on the day came in JV.
Match results provided by Southwestern coach Jason Poteet:
1st Singles- Jordan DeAtley (SW) def. Shane Phelps (MI) 6-1, 6-1
2nd Singles- Carter Harmon (SW) def. Caleb Proznski (MI) 6-0, 6-0
3rd Singles- Braden Helton (SW) def. Aiden McFarland (MI) 6-0. 6-0
1st Doubles- Tyler Simpson/Tanner Jacobs (SW) def. Adam Volz/Jake McGuire (MI) 6-1, 7-5
2nd Doubles- Mason Lichlyter/Jeremiah Loos (SW) def. Brandon Bentley/Cayden Greer (MI) 6-2, 6-3
JV winners:
Kenny Yount/Gage Ponder (SW) 8-5
Carson Doolittle/Mason May (MI) 8-7
We thank coach Poteet for the information.