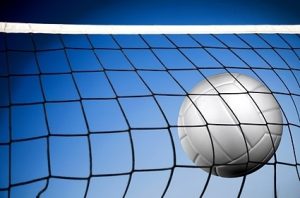 Milan hosted Jac-Cen-Del in an ORVC volleyball match Thursday.  The visiting Eagles took the first set 25-16, but the Indians responded to win the next three games: 25-23, 25-21 and 25-21.
"We started strong and had some bright spots; however, we couldn't finish the games when they were close at the end," said Jac-Cen-Del coach Cat Schmeltz.  "We have a strong group of athletes and continue to work on pulling it all together."
Jac-Cen-Del reported stats:
Serving- Aundrea Cullen 21/22 with 7 aces, Katelyn Wagner 20/21 with 3 aces
Serve receive- Cullen 39/41, Brailea Kieffer 18/21, Lexus Jones 13/14
Attacking- Emma Newhart 20/21 with 8 kills, Desiree Sparks 20/25 with 6 kills
Blocking-  Sparks 2 assists, Karen Nuku 1 solo and 1 assist, Julia Meyer 1 solo and 1 assist, Newhart 1 assist, Maria Meyer 1 assist, Olivia Strunk 1 solo
Setting- Wagner 45 attempts with 10 assists, Newhart 49 attempts with 10 assist
Digs- Cullen 13, Kieffer 7, Sparks 5
Milan information was not reported.
We thank coach Schmeltz for the information.