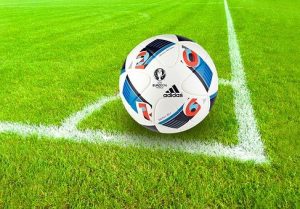 It wasn't a win, but Franklin County coach Cindy Adams was very pleased with her team's performance Thursday in a 6-0 loss at Lawrenceburg.
"The Lady Wildcats had their best overall performance this season playing against last year's sectional champions," said Adams. "In the 2020 season, the Wildcats lost 12-0 in regular season play and 9-0 in the sectional semifinals. This was a huge improvement and the team should be applauded for tremendous growth."
"Our team defending was superb, frustrating the Tigers and holding them off for nearly 30 minutes before they were finally able to beat the tired back line," added Adams.  "As fatigue set in, the Wildcats gave up three goals before the half."
The second half was nearly a mirror of the first as the Cats held back the Tigers early before LHS scored a trio of goals toward the end.
Adams highlighted the team's back line: seniors Claudia Mauntel and Kaitlyn Brunemann; juniors Dani Bulach and Maddie Merrit; and freshmen Audrey Weaver and Mackenzie Brezezinski. Goalkeeper Maegan Pearson (Jr.) had a season high 19 saves and kept the team in the game for all 80 minutes.
"'Moo' had an outstanding performance and earned our game MVP for the match," Adams said.  "Offensive players who had an excellent personal best so far this season were: Jordan Nichols (Sr.), Morgan Stewart (Sr.) and Kamryn Dozier (Jr.)."
Lawrenceburg won the JV match 4-0.  It was the first full match of the season for the Wildcat JV.
"The scoreboard did not reflect how well the Wildcats played," stated Adams. "Standout players were Paige Ashcraft (swinging from varsity), Kate Fain (defense), Emily Marques Dos Santos (exchange student from Spain) and Kenadie Powell (Fr.). Rookie goalkeeper Liz Wendell recorded 11 saves and also had her personal best performance. This young keeper is one to watch in the years ahead."
Lawrenceburg scoring was not available for either match.
We thank coach Adams for the information.