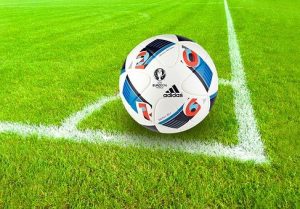 The Lady Trojans traveled to Connersville for an EIAC match and won 9-0 in a match ended after 60 minutes by the IHSAA mercy rule.
East Central's Michael Tiemann reported the Trojans struck in the first minute when junior midfielder Julia Tiemann scored off a ball from junior Erika Wells. About a minute later, sophomore forward Olivia Hopper increased the lead to two. Freshman Ellie Hill had the assist. It was Hill with the third goal, as she placed a header into the net off a crossed ball from junior Caitlin Dick.
In the sixth minute of the contest, Hill scored again to give the Trojans a 4-0 lead. Wells was credited with the assist. Goal No. 5 was delivered by senior forward Maggie McCord and assisted by freshman Anna Black. Sophomore forward Josie Fritz provided the sixth goal when she scored in the 21st minute. Then 10 minutes later, Tiemann scored again with an assist from Wells, increasing the lead to 7-0.
Fifteen minutes into the second half, senior defender Sophie Browndyke added to the Trojans lead by scoring on a through ball from Hopper. Three minutes later, junior defender Paige Makrancy scored the ninth and final goal unassisted.
East Central improved to 6-1-1 and 4-0 in the EIAC.
East Central also won the JV match by an identical 9-0 final.  No details were provided.
We thank Michael Tiemann for the information.