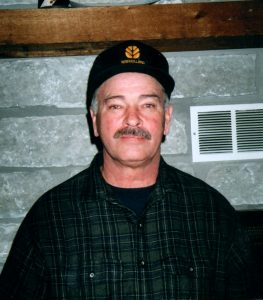 Junior Grimes, of Brookville, was born on April 22, 1944, in Clay County, KY, a son to Henry and Anna Hensley Grimes. He married Mary Pelsor on August 6, 1966, at St. Michael Catholic Church, and together they raised two children. Junior was retired and was employed by Wayne School Bus/Carpenter School Bus Factory in Richmond as well as Batesville Tool and Die. In his spare time, Junior enjoyed raising and training Beagle Hounds, and he especially enjoyed spending time with his children, grandchildren, and family. On Friday, July 30, 2021, at the age of 77, Junior passed away peacefully at home surrounded by his loved ones.
Those surviving who will cherish Junior's memory include his wife of nearly 55 years, Mary Grimes of Brookville; one daughter, Jill Grimes of Harrison, OH; one son, Wes (Wendy) Grimes of Cincinnati, OH; 2 grandchildren, Emmaline and Luke Grimes of Cincinnati, OH; 5 sisters, Betty Stewart, Laura Dehner, Linda (Butch) Williams, and Joyce (Richard) Mullins, all of Brookville, and Shirley (Ron) Brown of Connersville; 2 brothers, Wayne (Teresa) Grimes of Cambridge City and Jerry (Marie) Grimes of Brookville, as well as numerous nieces and nephews. Besides both of his parents, Junior was also preceded in death by his sister, Gracie Spurlock, and one brother, Homer Grimes.
Friends may visit with the family on Monday, August 2, 2020, at Cook Rosenberger Funeral Home, 929 Main Street, Brookville, from 9 a.m. until the time of service at 11 a.m. Burial will follow immediately after in St. Michael Cemetery. Memorial contributions may be directed to Margaret Mary Hospice, Franklin County EMS 2, or to the Brookville Volunteer Fire Department.
To sign the online guestbook or to leave personal memoires, please visit www.cookrosenberger.com. The staff of Cook Rosenberger Funeral Home is honored to serve the family of Junior Grimes.