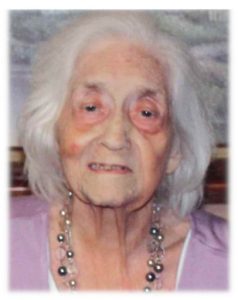 Lois P. (Payne) Collier, 87, of Moores Hill passed away Wednesday, July 28, 2021, at St. Elizabeth Dearborn in Lawrenceburg. Lois was born on Monday, April 30, 1934, in Heidrick, Kentucky, the daughter of the late James and Cleo (Lockard) Payne. She married Charles William Collier on March 1, 1952, and he preceded her in death on March 23, 1988.  Lois was a homemaker. She was a member of Negangard Corner Baptist Church and enjoyed watching "Jimmy Swaggart" and reading her Bible. She loved watching her favorite westerns, crocheting, and was very handy at making jewelry, crafting and arts.
Lois will be missed by those who will cherish her memories including son James "Bill" (Debbie) Collier of Batesville; daughters Debbie Morgan of Batesville, Carlene (Roger) Voegele of Osgood, and Candy (Claude) Brown of Moores Hill; brother Jimmy Pfaff of Berea, Kentucky; sisters Fern Hodges of Martinsville, Ohio and Velma Durham of Gerald, Missouri; 12 Grandchildren; 43 Great-Grandchildren; and 9 Great-Great Grandchildren.  She was preceded in death by her parents, James and Cleo, stepfather Otis Pfaff, husband Charles, daughter Connie Collier, sons Jeffrey Collier and Larry Collier, brother Clifford Payne, sister Jewel Miller, Grandson Patrick Hurd, and Great-Grandchildren: Christina and Christopher Carf Jr. "CJ".
Family and friends may gather in remembrance of Lois from 10-11 AM on Saturday, July 31, 2021, at Laws-Carr-Moore Funeral Home in Milan. A service celebrating her life will be held immediately following at 11AM also at the funeral home with Brother Daniel Bragg officiating. Burial will follow in Oakdale Cemetery in Dillsboro.  Memorials may be given in honor of Lois to St. Jude Children's Hospital. Laws-Carr-Moore Funeral Home has been entrusted with arrangements, 707 S. Main Street, Box 243, Milan, IN 47031, (812) 654-2141. Please reach out through our website at www.lawscarrmoore.com to leave an online condolence or a memory of Lois for her family.