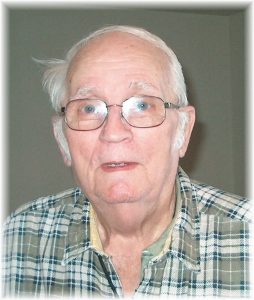 Ervin H. Spreckelson, 92, of Batesville, passed away on Sunday, July 25, 2021 at Margaret Mary Health. The son of  George and Hilda (Spreckelson) Gartenman was born on March 7, 1929 in Ripley County, Indiana.
Ervin proudly served in the United States Army and spent time in Korea. In 1992, he retired from Hill-Rom after 30 years. Ervin had many hobbies and enjoyed bowling, hunting, and fishing. He was a lifetime member of the Sunman Legion Post #337. Ervin was a big fan of the Cincinnati Reds and loved to watch their games when he had the opportunity. He collected baseball cards, coins, and stamps. In addition, Ervin was an exceptional gardener. He enjoyed traveling and often spent time in Renfro Valley, Kentucky.
He will be deeply missed by his nieces and nephews, especially Martha DeHoff, Amelia Short, Carlene Riehle and April Dickman. He was preceded in death by his parents, his first wife Martha (Napier) Spreckelson, and his second wife Jean Pepper- Spreckelson.
Visitation will be held from 12:00 pm to 1:00 pm on Friday, July 30, 2021 with 1:00 pm funeral services immediately following, all at Meyers Funeral Home. Burial to follow at Rossburg Cemetery in New Point, with graveside military honors conducted by the Sunman Legion Post #337.
Memorials in honor of Ervin can be given to the Sunman Legion Post #337 by bringing to services or mailed to: Meyers Funeral Home, P.O. Box 202, Batesville, IN 47006.
Please feel free to leave a memory or a message of comfort for Ervin's family at www.meyersfuneralhomes.com in the online guestbook.