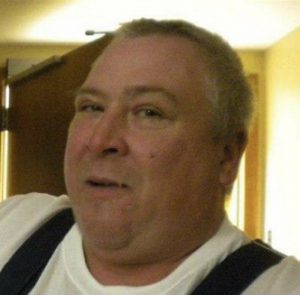 Mr. Herman J. Duffield, age 60, of Vevay, Indiana, passed away on Sunday July 25, 2021, at the St. Elizabeth Healthcare-Dearborn in Lawrenceburg, Indiana. Herman entered this life on April 29, 1961 in Chillicothe, Ohio and was the son of the late, Herman Edward Duffield and Martha Jean (Gibson) Sheeley. He was raised in Sabina, Ohio where he attended East Clinton High School. Herman was united in marriage on September 15, 1986 in Clinton County, Ohio to Theresa Lynn Helsel. This happy union was blessed with three children, Crystal, David and Shayne. Herman and Theresa shared nearly 35 years of marriage together until his death. In October 1988, Herman was employed for Trenwa Corporation in Wilmington, Ohio until 2005 when the company moved to Warsaw, Kentucky where he was the plant manager for several years. The company later moved to Florence, Indiana where he retired in January 2021 after 33 years of service due to his health declining. Herman resided in the Warsaw community for 10 years and later moved to the Vevay community where he resided for the past six years. Herman enjoyed fishing, camping, tinkering on cars and hunting, as well as, dancing and drinking beer with his friends.
Herman will be deeply missed by his wife, Teresa Lynn (Helsel) Duffield of Vevay, IN; his children, Crystal Foster of Wilmington, OH, David Foster of Vevay, IN and Shayne Duffield and his wife, Jackie of Vevay, IN; his 11-grandchildren; his 6-step-grandchildren; his great-grandchild; his sister, Frances Hoppes of Washington Court House, OH and several nieces and nephews.
He was preceded in death by his parents, Herman Edward Duffield and Martha Jean (Gibson) Sheeley and his step-father, Forrest Sheeley.
Memorial contributions may be made to the Mr. Herman J. Duffield Memorial Fund c/o Haskell & Morrison Funeral Home. Cards are available at the funeral home or online at www.haskellandmorrison.com