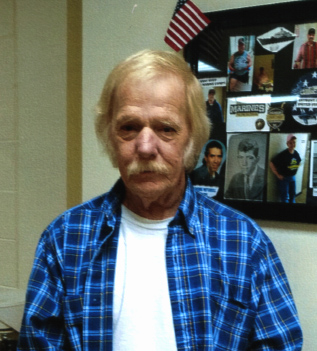 Jerry Wayne Sandlin, age 70, of Richmond, Indiana died unexpectedly Wednesday, June 23, 2021 at Reid Hospital in Richmond, Indiana.
Born November 12, 1950 in Cincinnati, Ohio he was the son of the late Robert H. Sandlin & Stella J. Grimes.  He was a U.S. Army Veteran of the Vietnam era.
Jerry was retired, having worked in the railroad industry for many years.
Survivors include a son, Jerry (Amber) Sandlin Jr. of Columbus, Indiana; a brother & sister-in-law, James & Ellar Sandlin of Brookville; a brother-in-law, Ray Mullins of Brookville, as well as several nieces & nephews.
In addition to his parents, he was preceded in death by a brother, Charles Sandlin, as well as a sister Paulette Mullins.
Graveside services will be conducted at 1:00 P.M., Monday, August 2, 2021, by the Bernard Hurst Post #77 of the American Legion, at Maple Grove Cemetery in Brookville.
The staff of Phillips & Meyers Funeral Home are honored to serve the Sandlin family, to sign the online guest book or send personal condolences please visit www.phillipsandmeyers.com.