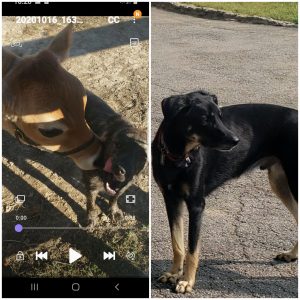 2 Dogs-Missing. Male German Shepherd mix, black & tan, wearing a red collar withs tags and a shock collar. Female Mixed breed, brindle in color, wearing a shock collar with tags. The tags do have the info of the owner on them.
Missing on July 12th around 7 pm near Hickory Road-Batesville. Both are friendly.
Call 513-378-2667 for details.